Hello my friends!
I live in Maracaibo, Venezuela, and all the year we have sunny days, but the last couples of weeks was more brillant than ever ( at less for me), so I decided make this kit named
"Sunny Time".
The kit included: 73 elements png, 300 dpi, no drop shadows, 10 papers jpg, 12 x 12 300 dpi, 1 alpha uppercase (each character in individuals png files). Is for personal use.
Is available at Scrappity Doo Dah
HERE.
In others fun matters, as many of you know,I host the
Bird cage Challenge
at Scrappity Doo Dah the first half of each month, and today begins teh april Bird Cage, I made a mini kit using the same palette of Sunny Days, you can download in SDD forum
HERE
, make a page with all the elements and paper included in the mini, post your page in forum and SDD gallery and earn points. If you paticipate in each SDD sale you will win points to change for gift certificates for the store :)
You can visit the BIRD CAGE Challenge
HERE
.
And last but not less, I made a cute quick page for you, using my new kit Sunny Time, download at the end of the post.
Have a great weekend!
See you very soon with several CU stuff I making, and of course some freebies for you :)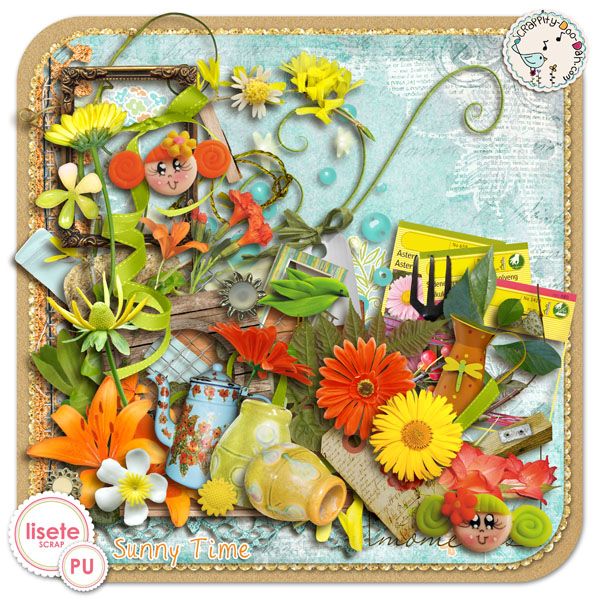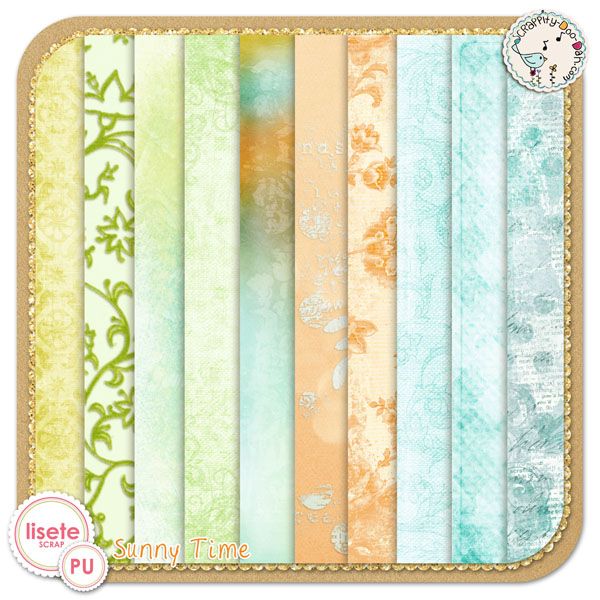 Bird Cage Challenge Mini Kit: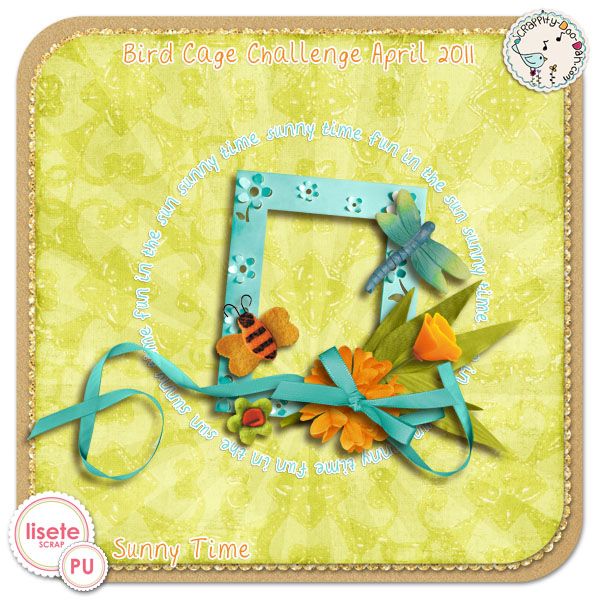 Inspiration with "Sunny Time"
Your Quick Page Freebie
DOWNLOAD
HERE