Hi all!
I am very happy today to show you my new kit STRAWBEARY, I am really enjoy make this cute kit, is great for baby  photos :)
This Kit includes: 77 elements png, 300 dpi, no drop shadows. 16 papers jpg 12 x 12, 300 dpi. One alpha set, includes lowercase, numbers and some specials. This set is for Personal Use, scrap for hire, scrap for others.
Is available at my guest store at 7th Heaven here.
I made a cute CU pack with some of the elemnts in this kit, is the new Designers Resources Vol. 39 and is available at CU4YOU 50% off this week.
Also I made 2 quick pages freebie with this kit, check all the popst to download.
Andof course dont miss the wonderfuls pages by my CT girls!
Please stay tunned, I will send my newsletter in a while with coupons for this kit.
See you on friday with new kit and some gifts :)
Hugs!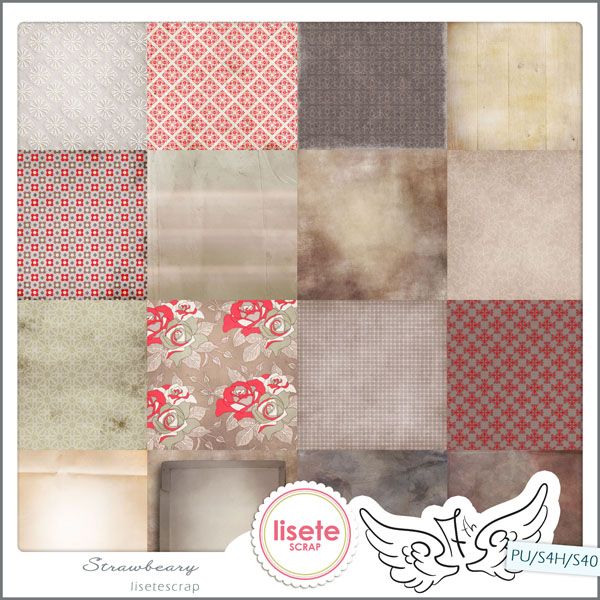 CT Inspiration!
New Designer Resources Vol. 39
On Sale now! Regular price: 4$ CAD, now 50% off 1.99$ CAD
This set includes 21 elements png, 300 dpi, no drop shadows. 1 texture 12 x 12, jpg, 300 dpi. This products is for commercial use, scrap for hire and scrap for others. Freebies allowed if you change the elements in some way (recolored, add more elements, etc). No credits required.
A little gift for you!
[download id="38"]