Hi everyone!
Less than a month for the arrival of my niece Natalia Isabel, and I have everything ready to do a lot of layouts with her photos :)
So I did this kitk, to save all your beautiful memories first. I also did a little gift for you, download it at the end of the post.
Hope you like! Have a beautiful weekend!
Love, Lisete.
This kit includes:
90 elements png, 300 dpi, no drop shadows.
16 papers 12x12, 300 dpi. 4 quick pages 12 x 12, png, 300 dpi.
1 alpha set, lower, numbers.
6 cluster elements png, 300 dpi (drop shadow and unshadowed version)
4 quick pages png, 12 x 12, 300 dpi.
11 word art png, 300 dpi.
This set is for personal use.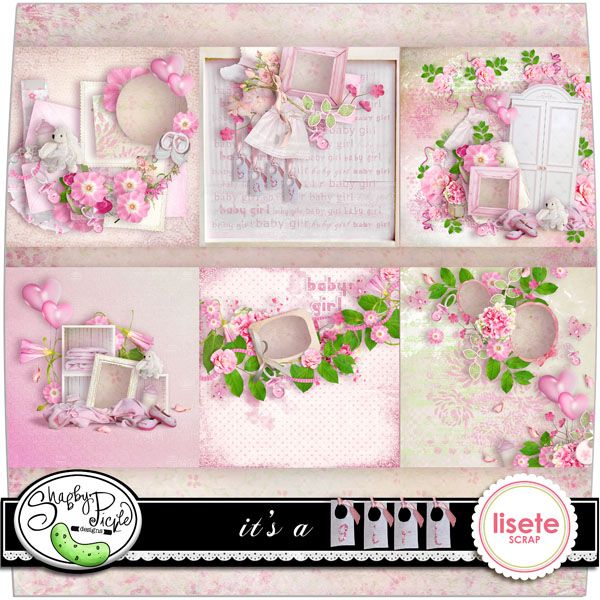 Inspiration!
This is a little freebie for you, 3 cluster elements, hope you like it :)
[download id="60"]