Hello my friends! Is time to Pickle Barrel promo at Pickleberrypop, and this month I have a huge girly collection named "SHE IS A DOLL" inspired for my little Verónica, and doll draw by my sweet Ana :)
Remember during Pickle Barrel promo, you can buy each pack of the collection just for 1$, buy the 6 pack and get a FWP pack of elements, just for 6$, and add on pack are available 30% off, or the add on bundle 40% off during Pickle barrel promo.
Check the new facebook free gift on my facebook fan page, and please like it.
I hope you all have a wonderful weekend!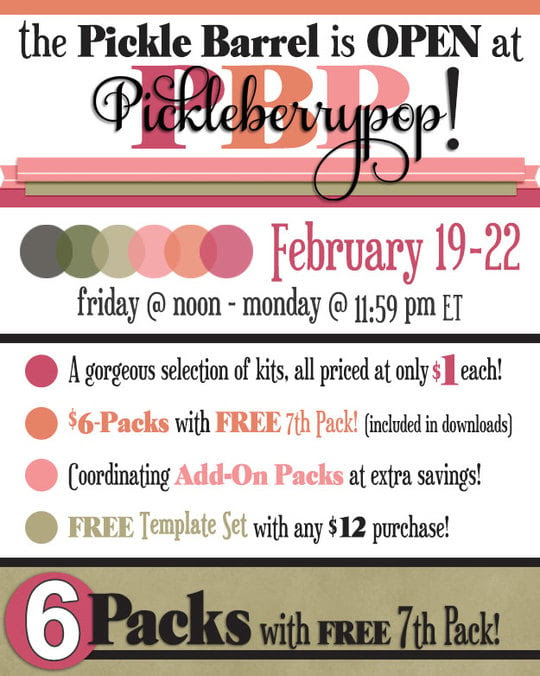 Facebook free gift, click preview to download!