Hello my dear friends!
This weekend is full of surprises, new products, promotions, challenges and love :)
For this special date Pickleberrypop has a fantastic promotion, until 15 February almost every shop has a 30% discount as well if you spend $ 14 or more get an extra 14% off!
You can also play Heart Attack:
the PBP Shop has been "♥" Attacked! Each of the headers in our designer's Personal Use Shops, along with the Sweet Pickles & Pickled Pairs shops are showing off some beautiful hearts. YOUR JOB is to identify what kit each heart came from! Visit our forum for instructions on how to submit your entry and WIN the adorable Heart Attack Mini Kit FREE!
Be sure to refresh your browser so that you're seeing the right headers!
I have a new collection called My Valentine for this weekend full of hearts kit and a beautiful drawing made by my daughter Ana to scrap all those beautiful and romantic pictures of love we all have.
Later I show previews and details of everything that has this collection.

Furthermore Today is my turn to "Monthly Mojo" challenge, my turn is: Throwback Thursday - Scrap your photos from the 80's!
That's right, you get the trunk of memories your photos that decade andbeautify with any products of PBP, plus you can download the template I did for free and use it if you like!
This is the link to forum: https://pickleberrypop.com/forum/forum/monthly-mojo/monthly-mojo-february-2016/171860-february-11-thursday-throwback-scrap-your-photos-from-the-80-s
I invite you to visit all our fantastic weekend shop, all designers have done a beautiful designs, especially for Valentine's Day, so you will fall in love again on PBP with all these fantastic promotions.

I expect everyone to have a great weekend, and especially a romantic and full of surprises Sunday!
Bundle 30% off (feb. 11-15) includes:
64 unique elements saved as individuals .png files, 20 papers 12x12 saved as .jpg files.
14 word art, 4 quick pages, 1 complete alpha set, 8 cluster elements.
All created at 300 dpi for optimum print quality.
This set is for Personal Use.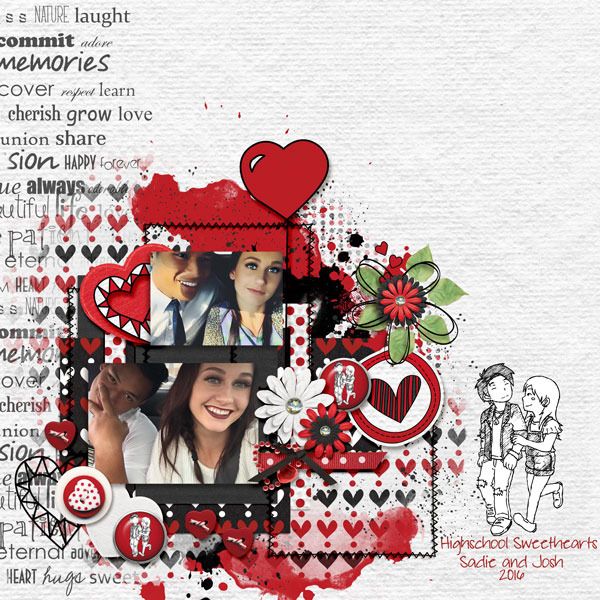 February 11 - Thursday Throwback - Scrap your photos from the 80's
Download this template free and play on Monthly Mojo forum HERE